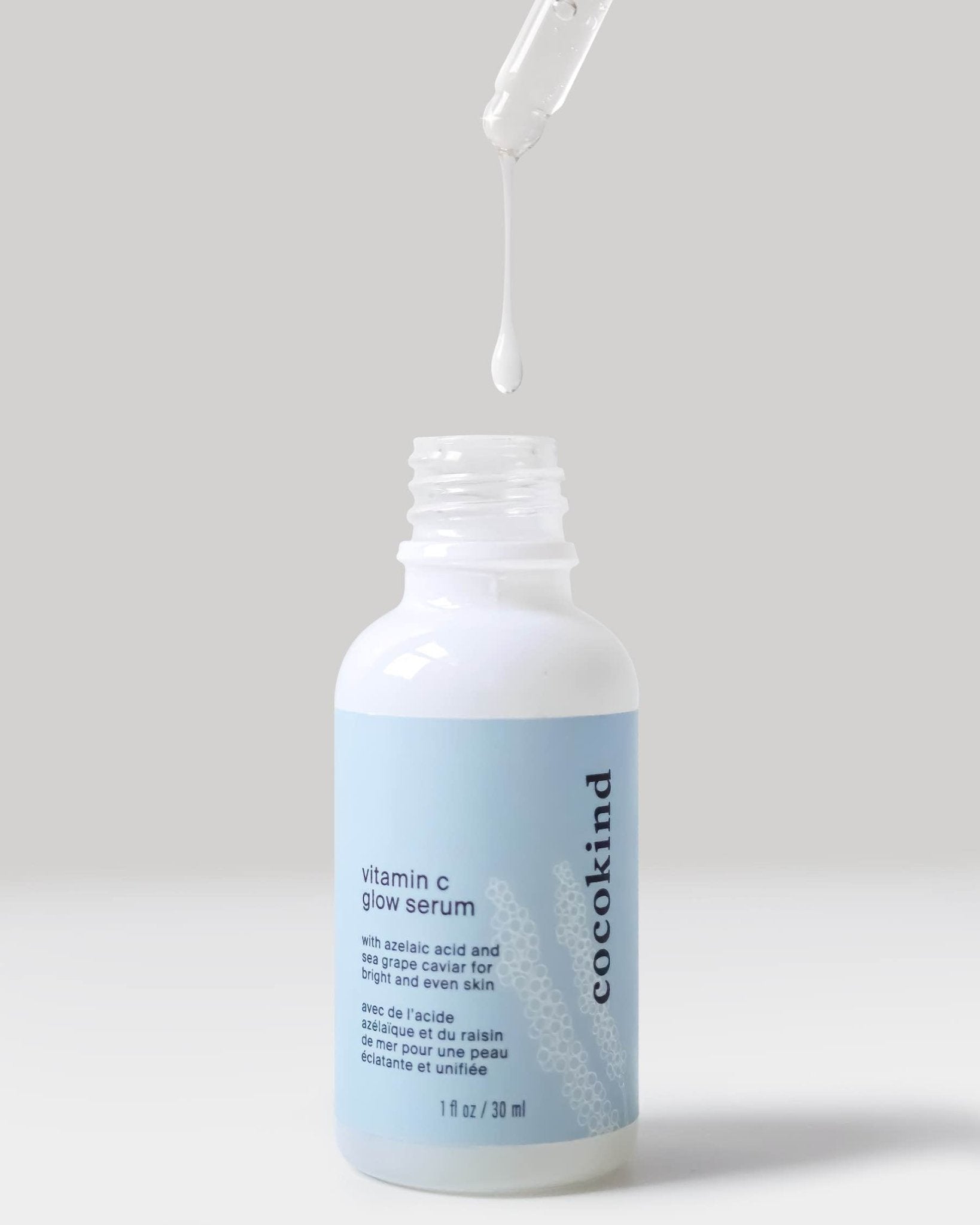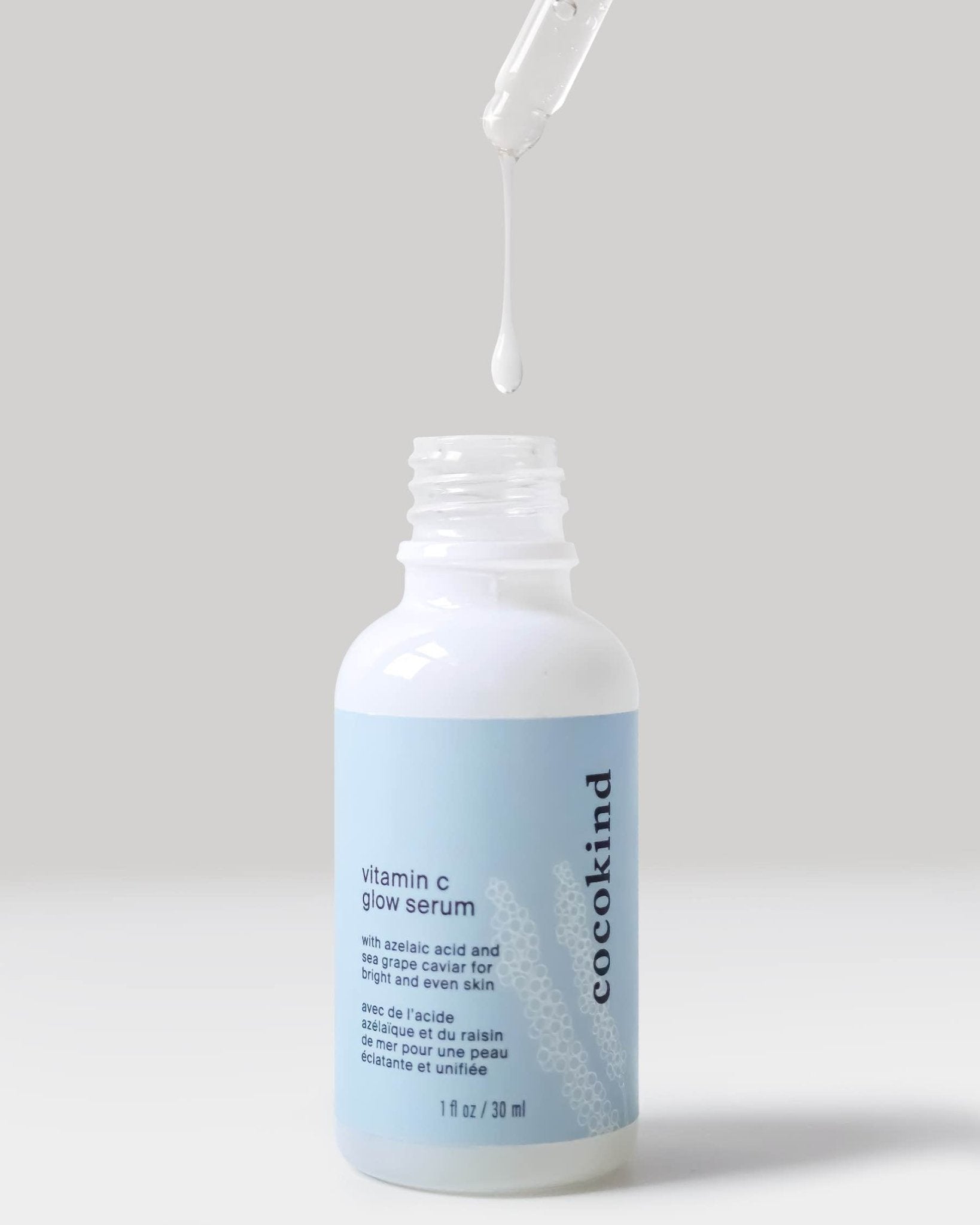 what's next?
step 03
moisturizers
Moisturizers replenish moisture and fortify the skin barrier to keep skin smooth, soft, and properly hydrated all day long.
ascorbyl glucoside (vitamin c), azelaic acid
sodium hyaluronate, caulerpa lentillifera extract, glycerin, polyglycerin-6, betaine, propanediol
xanthan gum, sodium phytate
organic aloe barbadensis leaf juice, water
pentylene glycol, caprylyl glyceryl ether, caprylhydroxamic acid, sodium benzoate
sodium hydroxide, sodium citrate, citric acid
carbon emissions
1.6g
200 uses per bottle - 1 use = 2-3 drops
How this relates to daily life
Commuting alone

404g / mile

Cotton tshirt

4340g / shirt

Water bottle

358g / bottle
made with ethical labor
made in california
bottle
materials: flint glass
dropper
primary material: virgin pp plastic
box
materials: fsc paper with soy ink and water-based coating
Frequently asked questions
We upgraded our Vitamin C Serum (now called Vitamin C Glow Serum) by switching to a more stable vitamin C derivative, ascorbyl glucoside. Ascorbyl glucoside similarly functions as an antioxidant that helps skin look brighter and smoother, while staying stable for longer. Additionally, we also added azelaic acid, which helps evens skin tone (especially fade post-breakout marks!) and refines skin. We still have our sea grape caviar and hyaluronic acid ingredients (slightly increased in this formula!) to provide hydrating benefits.
Vitamin C (ascorbyl glucoside) is in the formula at 2%, while azelaic acid is also at 2%. Both actives are used at clinically effective levels, and the usage levels align with our philosophy of "a little bit often". At these ingredient levels, we not only benefit from the antioxidant and brightening properties they boast, but the overall formula is also potentially more suitable for acne-prone and sensitive skin types.