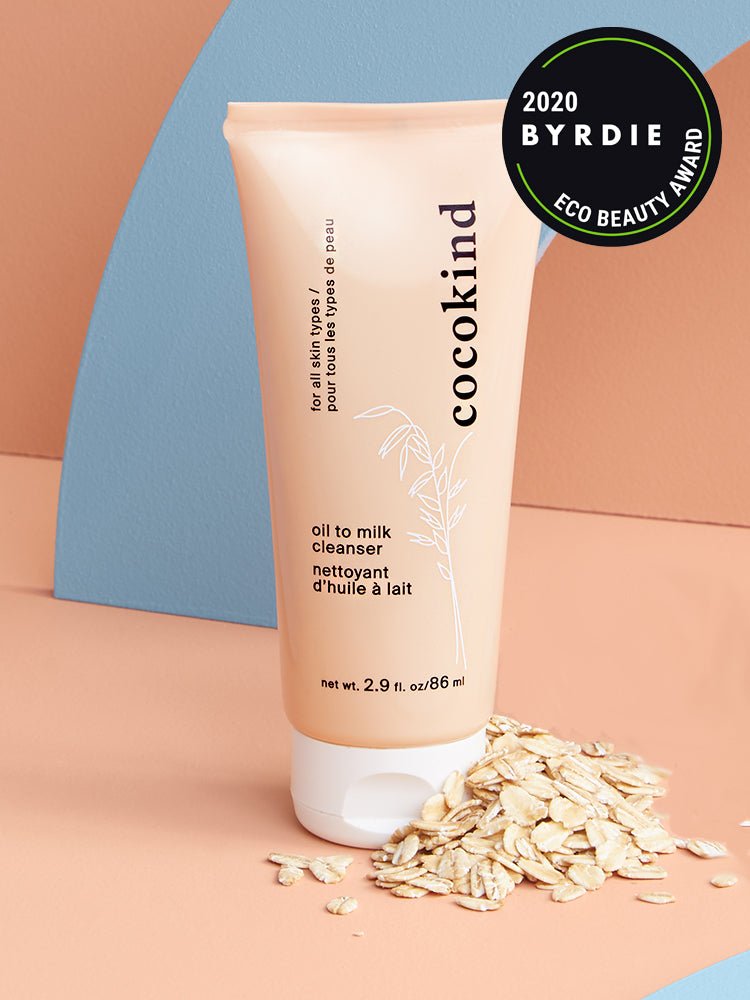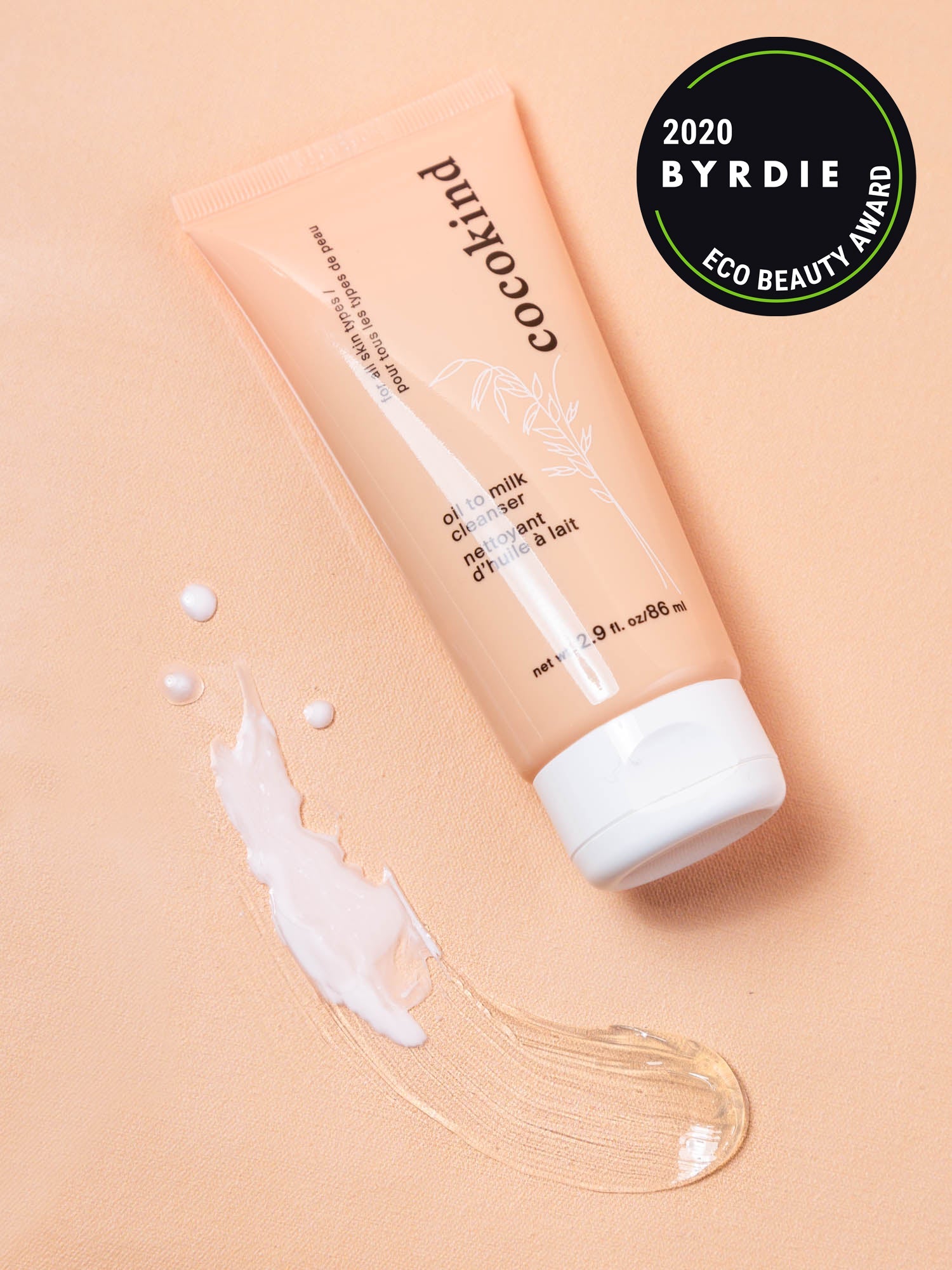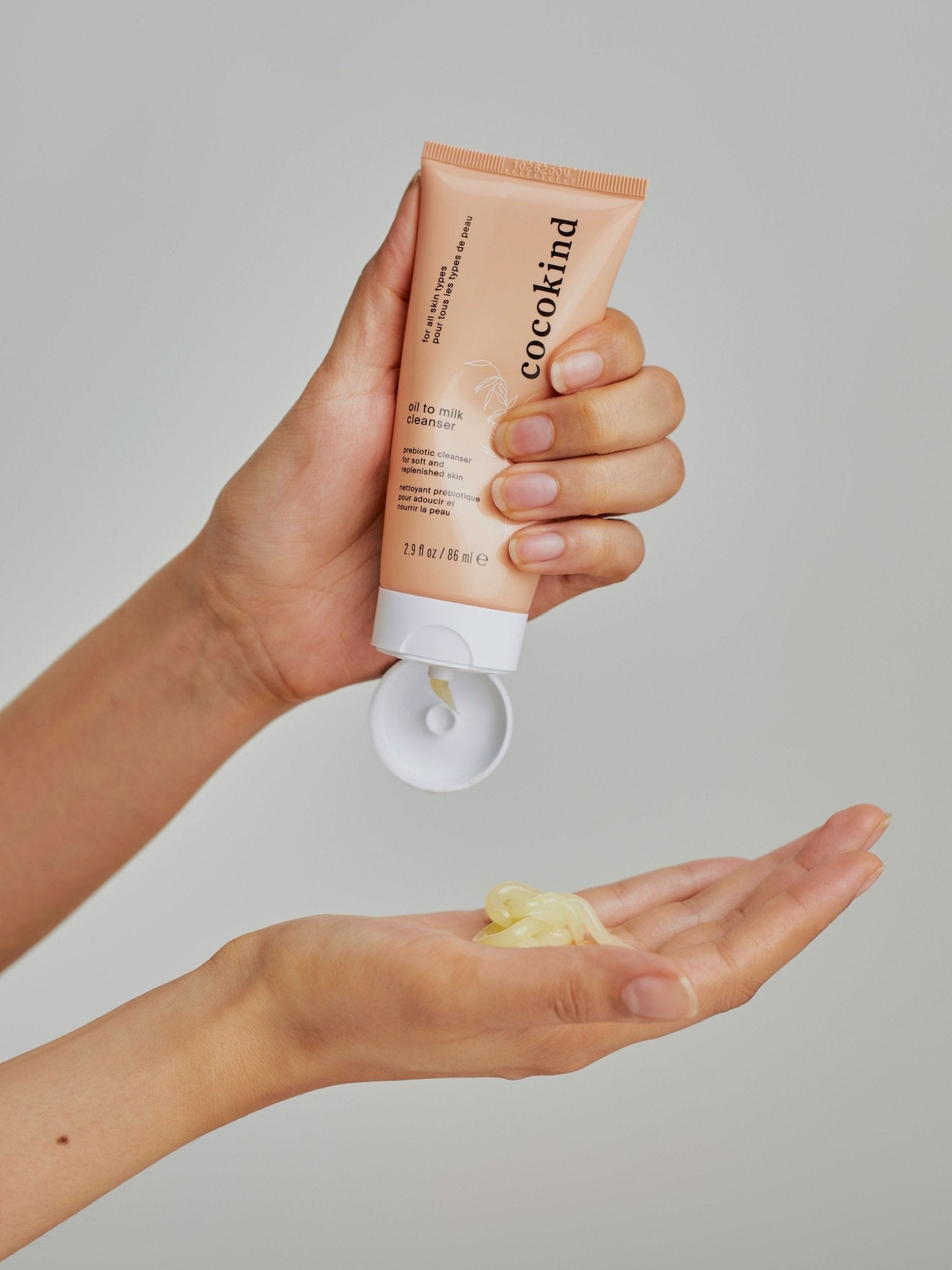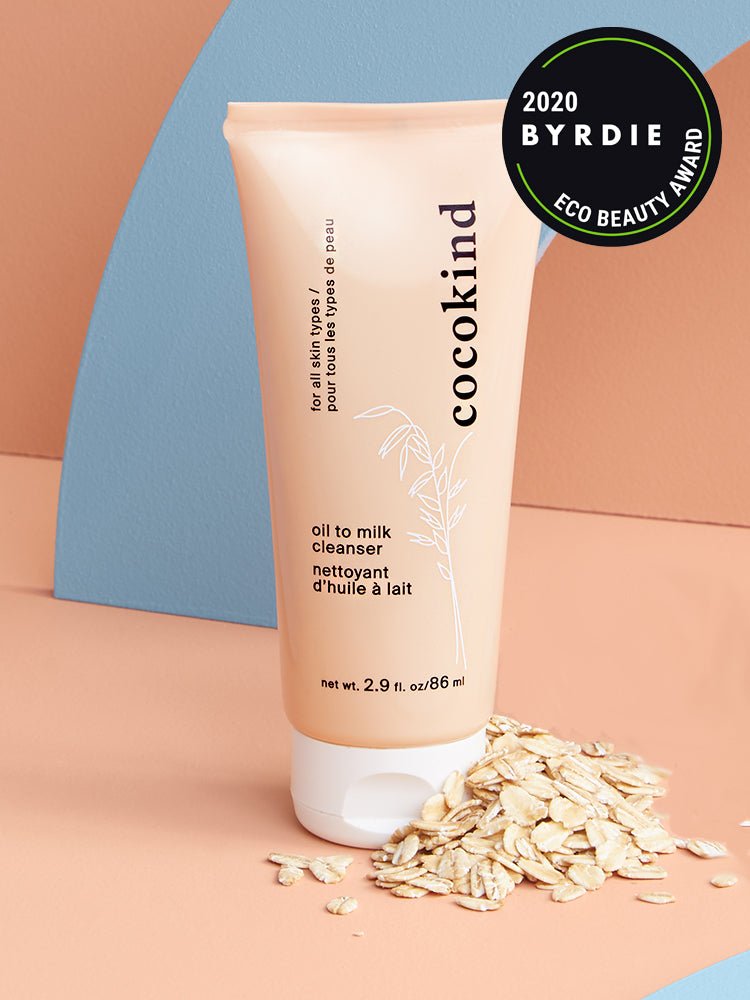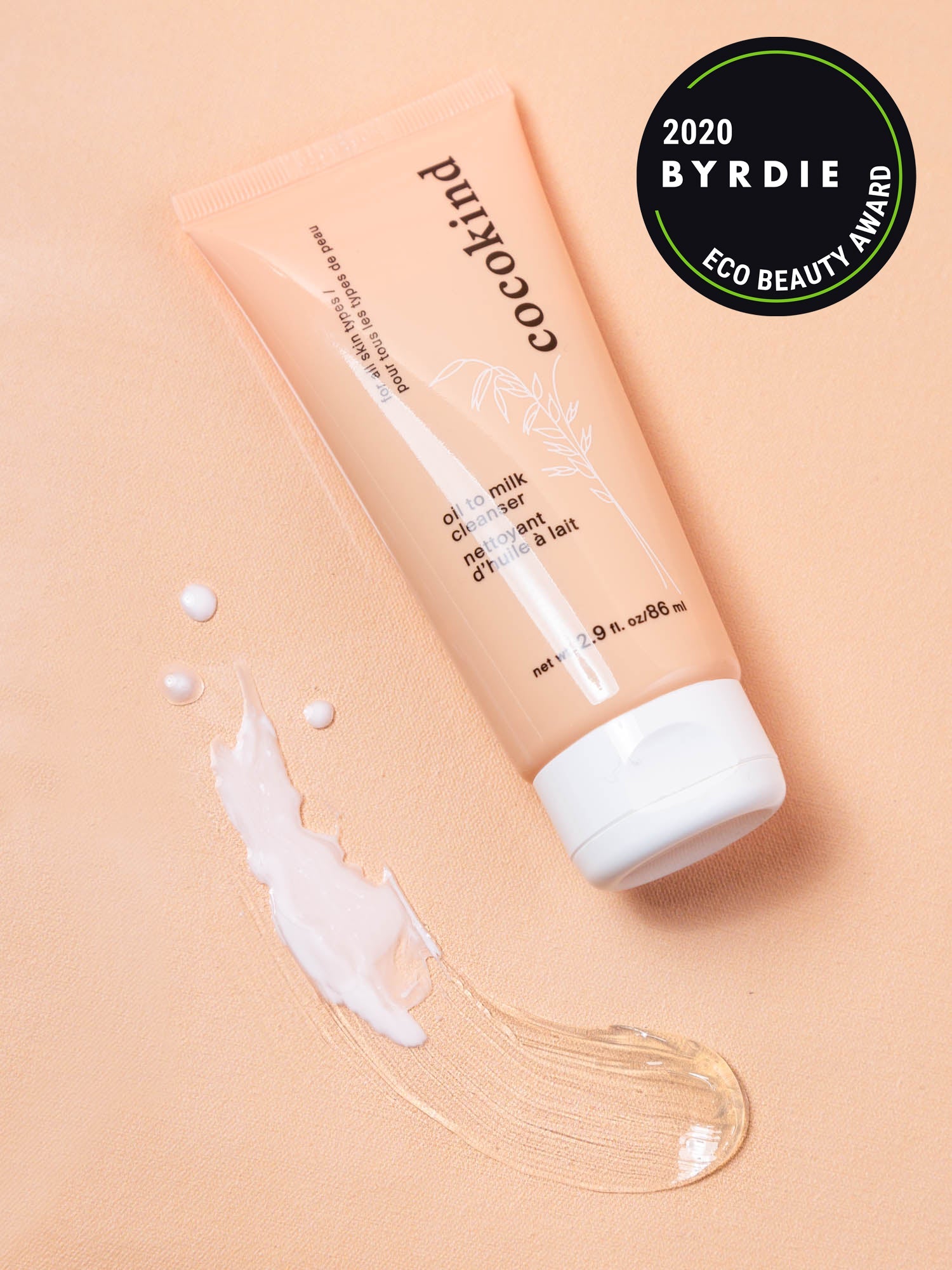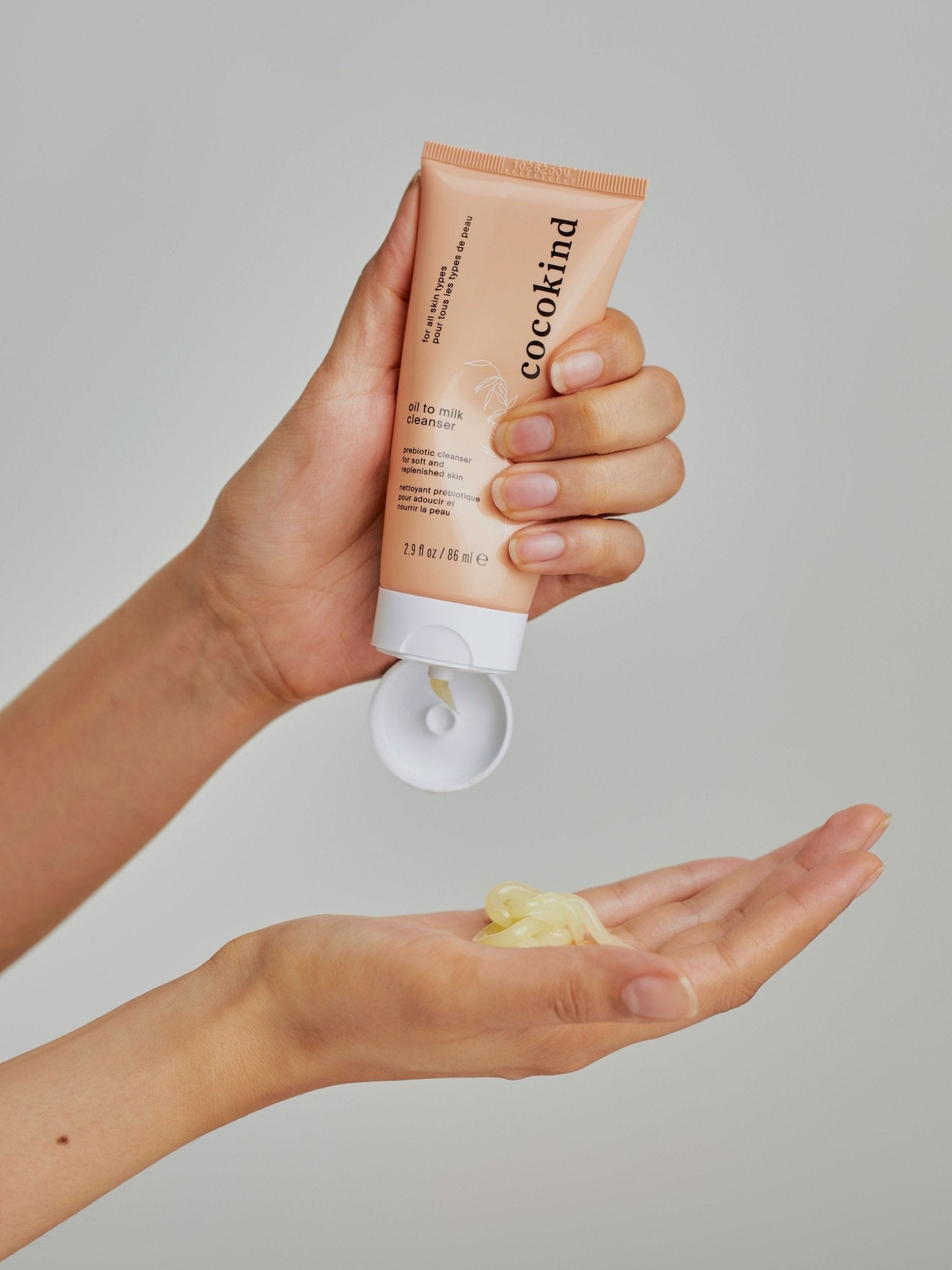 after applying oil to milk cleanser...
step 02
serums
Serums are highly concentrated actives with a lightweight texture to quickly target specific issues, such as dryness or breakouts.
avena sativa (oat) kernel oil, organic adansonia digitata (baobab) seed oil, avena sativa (oat) kernel extract, lactobacillus ferment
organic helianthus annuus (sunflower) seed oil, organic vitis vinifera (grape) seed oil, water
sucrose stearate, sucrose palmitate, sucrose laurate
pelargonium graveolens (sweet geranium) flower oil, anthemis nobilis (roman chamomile) flower oil
carbon emissions (CO2e) per use
10.3g
70 uses per tube | 1 use = 1/4 teaspoon / 1.2 ml
How this relates to daily life
Commuting alone

404g / mile

Cotton tshirt

4340g / shirt

Water bottle

358g / bottle
made with ethical labor practices
made in Vermont
tube
material: 80% sugarcane-derived LPDE 20% sugarcane-derived HDPE
cap
materials: virgin HDPE plastic
box
materials: FSC paper with soy ink and water-based coating
Frequently asked questions
yes, Oil to Milk Cleanser is formulated for all skin types. it's super gentle and won't strip your skin of moisture.
our oil to milk cleanser is a gentle cleanser formulated to remove dirt and makeup without stripping your skin of moisture. for eye makeup specifically, we recommend checking out our facial cleansing oil. it can be applied to cotton rounds and used to remove eye makeup.
this cleanser is closer to a traditional cleanser, and is suitable for when you want to "wash" your face, or if you just aren't used to cleansing oils. it can be used alone or as the second step when double cleansing with our facial cleansing oil.
this product contains fermented oats and oat kernel oil, which are naturally gluten-free. however, the ingredients aren't certified gluten-free. if you have an allergy we definitely recommend sharing the ingredient list with your healthcare provider to confirm safety for you specifically. you can read more about the formula on our blog
our products are always formulated to be effective and gentle. however, we always recommend showing our ingredients list to your doctor or health care provider to confirm safety for you specifically!
our oil to milk cleanser is an oil-based cleanser formulated to be super gentle and not strip your skin's barrier. it's a great choice for those with sensitive skin and can be used daily. our aha jelly cleanser gently exfoliates, helps unclog/minimize the appearance of pores, and breaks down impurities while protecting your skin barrier. this cleanser is formulated with alpha-hydroxy acids, so we recommend only using it 3-5 times a week to avoid over-exfoliation. you can even use both cleansers to double cleanse in your routine.