FREE U.S. SHIPPING ON ORDERS $50+.           DON'T LOVE IT? EASY RETURNS.
FREE U.S. SHIPPING ON ORDERS $50+.           DON'T LOVE IT? EASY RETURNS.
FREE U.S. SHIPPING ON ORDERS $50+.           DON'T LOVE IT? EASY RETURNS.
FREE U.S. SHIPPING ON ORDERS $50+.           DON'T LOVE IT? EASY RETURNS.
4.8
Read the reviews from real customers who purchased
Ceramide Barrier Serum.
"I have used this ceramide barrier serum for a week and it has been a game changer. Firstly, there is no detectable smell, the texture is like gel milk, It's hydrating not greasy. If you are missing ceramides from your skincare, get this serum. The boost in hydration is phenomenal ."
— LAUREN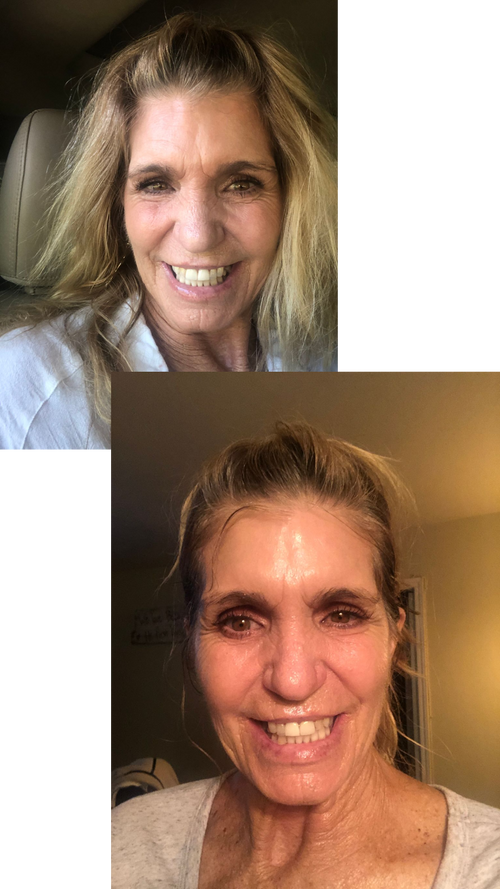 "wonderfully surprised!!i'm in love! my skin drinks it up!!"
— CARRIE
"Simply put, this is my favorite cocokind product. Ceramide
barrier serum keeps your skin feeling so healthy and moisturized and plump while still feeling light and breathable. It also gives a great glow under your moisturizer and spf. It has helped me control and calm my sensitive skin to the point where I believe I no longer have truly sensitive skin. Would recommend it to literally anyone."
— ALEXA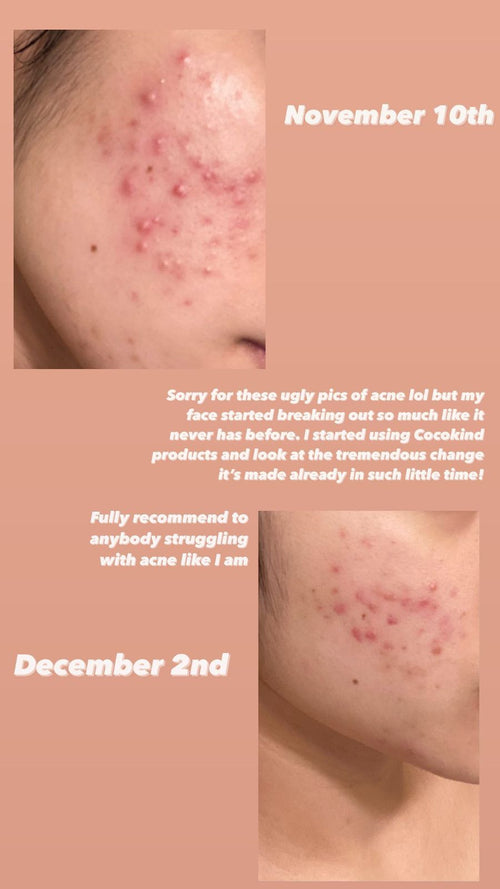 "Hydrates my skin and leaves me with a healthy glow. I use ceramide barrier serum every night and it has become a must-have for my routine. Pairs well with exfoliants/retinol so my skin never feels dried out."
— EMMA
"I bought ceramide barrier serum for the first time as it was viral on instagram and I can only say that hype is for real. My skin is dry and after I wash my face it always feels tight and stretchy. I decided to give this serum a try and my skin feels really hydrated and plum after I use it. I always use it on damp skin and it works great." -
— KASHAF
"My skin's scaliness and flakiness has reduced significantly as soon as I started incorporating ceramide barrier serum into my daily routine. I've gotten all of my friends hooked too."
— BRIDGETTE
"I've purchased this product over 4x and gifted it to several friends, it's my favorite! Ceramide barrier serum is slowly reducing the fine lines on my forehead and my skin looks extra plump and hydrated"
— SARA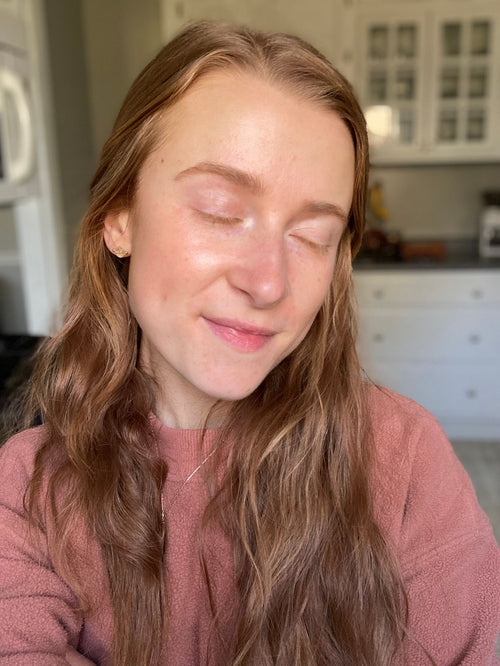 "red to clear(er) face. slowly my unnourished, sensitive skin is clearing up thanks to this serum! unsure of what is causing my flare ups, but i am so thankful for cocokind and their products, they're soothing my face at last!currently using ceramide barrier, oil to milk cleanser and facial repair oil at pm. and just ceramide and cleanser at am. daily. pictures: 1 month use"
— NOAH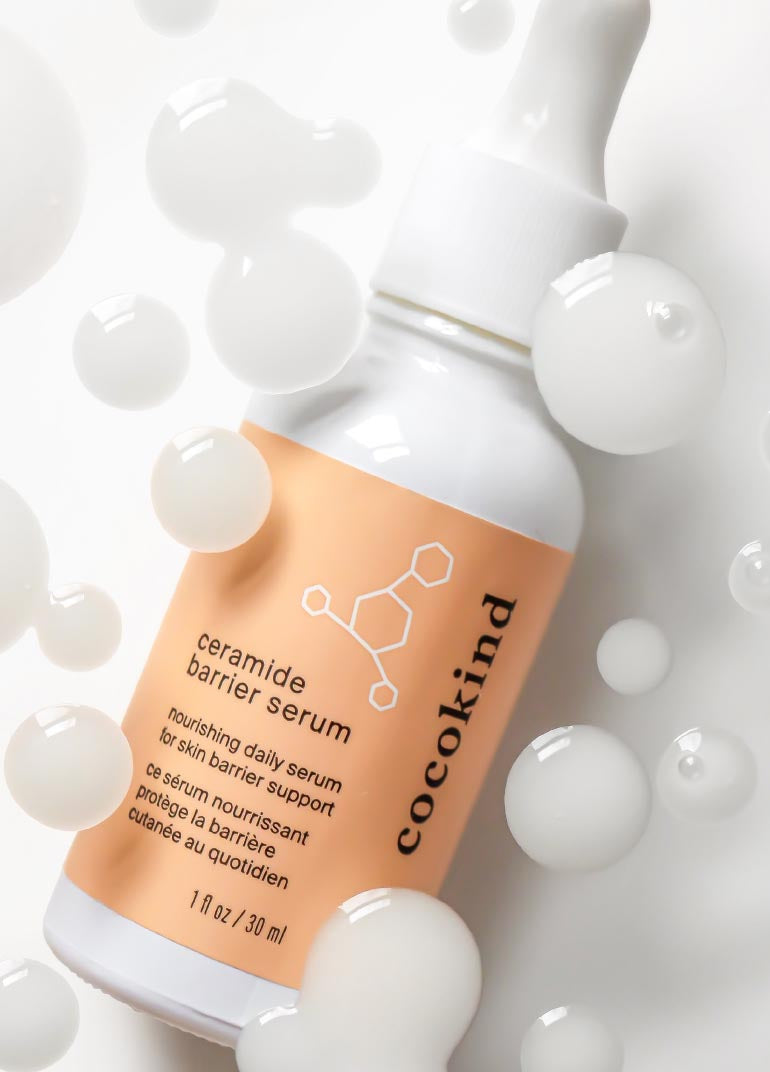 the hydration heroes
(np, ns, ap, eos, eop) lipids that help maintain skin's natural function, reduce moisture loss, and protect against dehydration, irritation, and signs of aging
a powerful humectant that's 20% more hydrating than hyaluronic acid — brings in hydration and helps plump the skin
FATTY ACIDS, CHOLESTEROL, SQUALANE
lipids that support skin's natural moisture barrier to help seal in moisture and provide a barrier against external aggressors
(caprooyl phytosphingosine + caprooyl sphingosine) molecules that work to encourage ceramide production and receive new ceramides
see full ingredient list
aloe barbadensis leaf juice*, propanediol, squalane1, glycerin1, sodium citrate, gluconolactone, arginine, musa sapientum (banana) fruit extract, lysolecithin, sclerotium gum, sodium benzoate, pullulan, xanthan gum, ceteareth-25, beta-glucan, tocopherol2, cetyl alcohol, caprylyl glycol, helianthus annuus (sunflower) seed oil, silica, behenic acid, cholesterol, ceramide NP, calcium gluconate, ceramide NS, ceramide AP, ceramide EOS, ceramide EOP, lactic acid1, caprooyl phytosphingosine, caprooyl sphingosine.