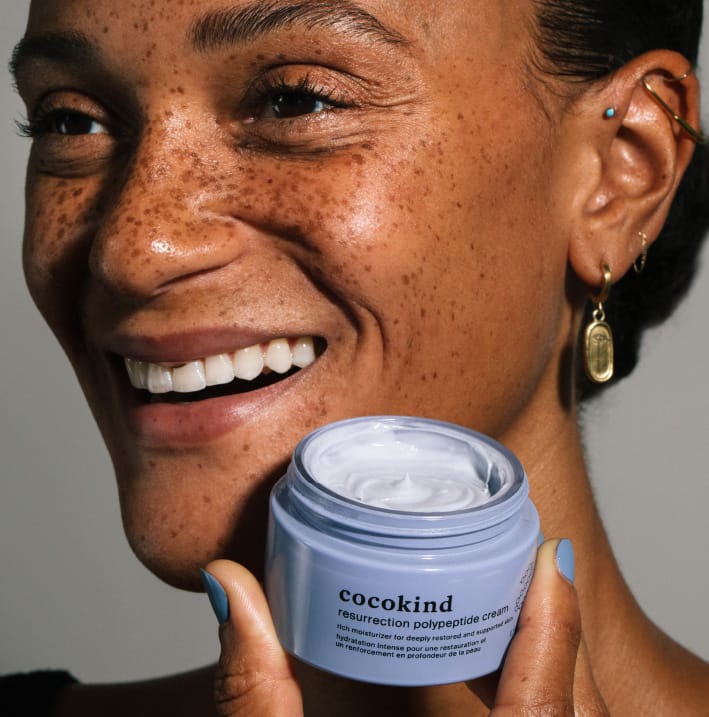 BIGGEST
SALE OF
THE YEAR
25% OFF SITEWIDE
30% OFF SETS
25% OFF SITEWIDE
30% OFF SETS
Cruelty-free, sensitive skin friendly routines for hydration and barrier support. Over 15,000 happy, glowy five star reviews.

THE BESTSELLERS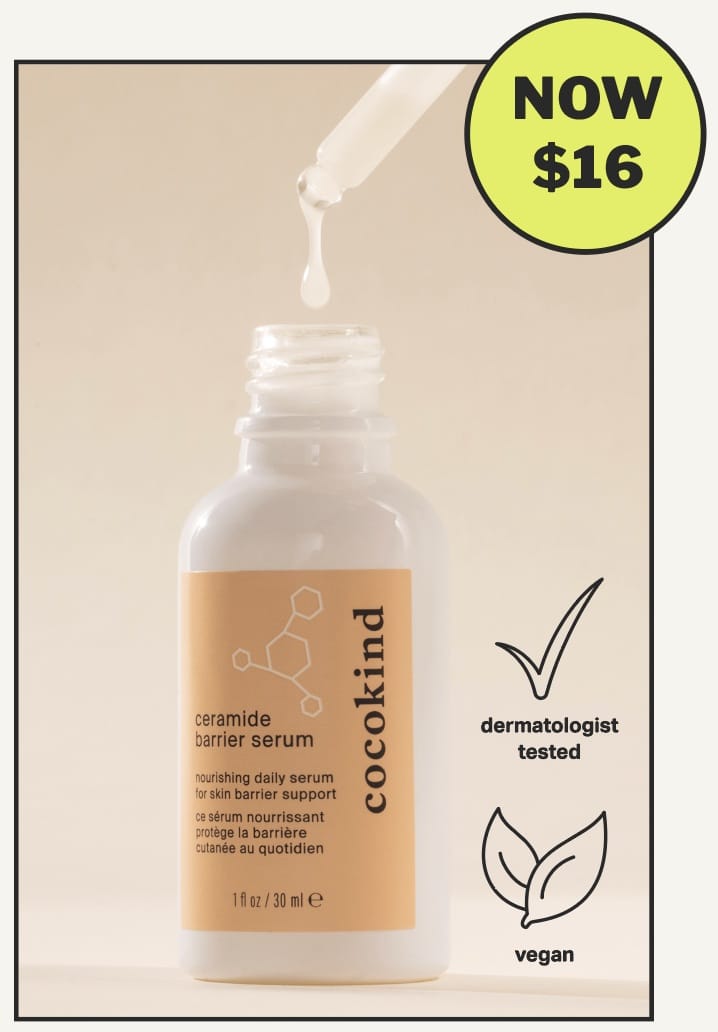 Our #1 selling serum noticeably hydrates, soothes, and comforts your skin's barrier.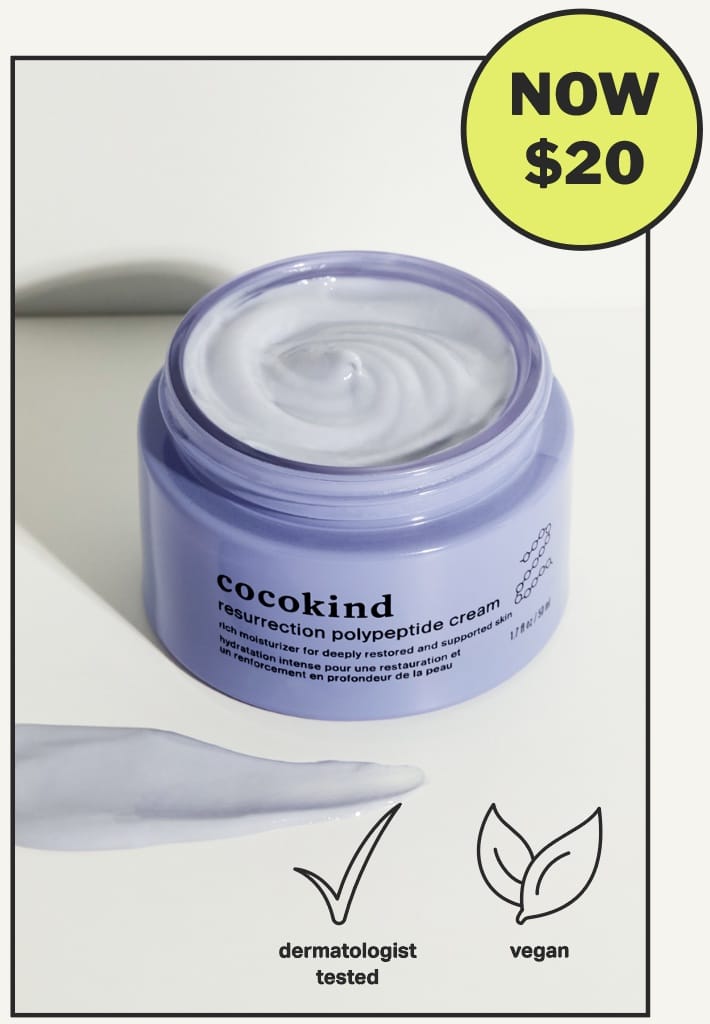 Our NEW velvety-rich moisturizer with polypeptide technology plumps and firms skin, rivaling luxury creams.
3 REASONS TO LOVE COCOKIND
1
WE FORMULATE FOR SENSITIVE SKIN
Our products concentrate on hydration and barrier support, the requirements for healthy skin. All formulas are free from phthalates, PEGs, SLS/SLES, parabens, silicones, petrolatum.
2
WE BELIEVE IN INGREDIENT TRANSPARENCY
We only use well-researched ingredients with proven efficacy and provide a breakdown of each formula on the side of every box.
3
WE PUT OUR MONEY INSIDE THE BOTTLE
Our superior formulas have approachable prices because our expertise and resources go inside the bottle... on the formula!
SAVE MORE ON SETS
Support system for dryness + sensitivity
2 best sellers:
our #1 selling barrier support serum and skin- firming rich moisturizer
30% savings
MOST POPULAR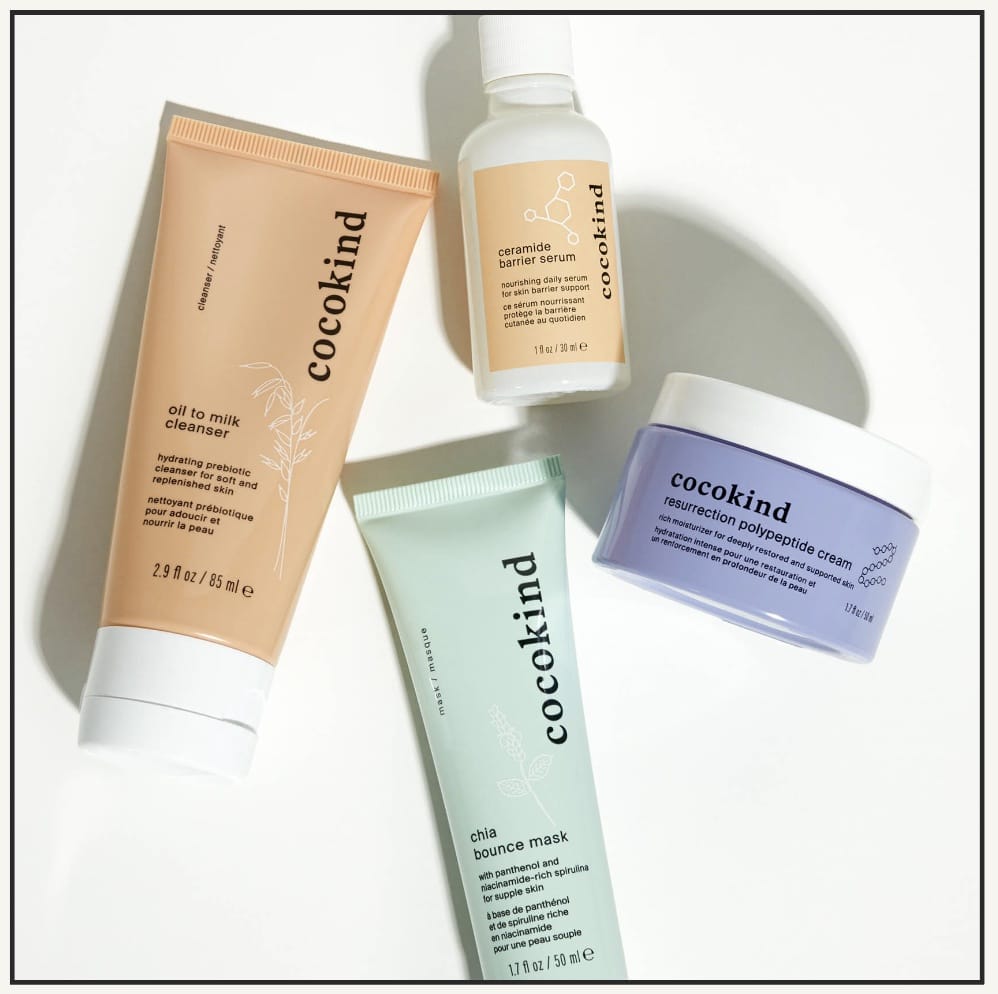 Four steps to rescue dull, dehydrated skin
2 best sellers
gentle cleanser
hydrating mask
30% savings
free US shipping
BEST VALUE
Six step gentle routine for glowy, happy skin
2 best sellers
gentle cleanser & hydrating mask
rosewater toner
brightening eye cream
daily mineral-only spf
free US shipping
30% savings
FREE full size sleep mask ($24 value)